Our staff's commitment to you
Our staff is committed to providing support, compassion, information, and direction as needed to all members of our community, their families, and friends who are dealing with loss and grief.
Hale's Funeral Home, Davis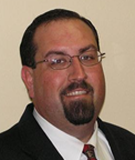 John Rheed Hale
Funeral Director/Owner
halesfuneralhome@sbcglobal.net
As a lifelong resident of Murray County, I grew up in Dougherty and attended Dougherty Elementary. In August 1988, I started my seventh grade year at Davis Public Schools. After graduating from Davis High School in 1995, I continued my education at Murray State College in Tishomingo, where I graduated in May 1998 with an Associate in Science. While attending Murray State, I began working at Fox Funeral Home. In 2003 I moved to Dallas, TX where I attended mortuary school. In November 2004, I graduated, with academic excellence from the Dallas Institute of Funeral Service an Associate Degree in Funeral Service.
In my spare time, along with my dad and brother, we have a cow/calf farm operation, running about 100 head of cattle. In 1995, I joined the Dougherty Volunteer Fire Department, where I have served as Chief since July 1998. I am also an active member of the Davis Kiwanis Club and the Davis Chamber of Commerce, serving on the boards and as President. Of all my memberships, the one that I hold most prized is my lifelong membership of the Dougherty Baptist Church, where I serve as music director.
I have been blessed with an awesome family. I am the proud son of Glenn "Diddle" and Judy Hale of Dougherty. My maternal grandmother is the late City Clerk of Davis, Ms. Alice (George) White and my paternal grandparents are the late Edd and Sis (Callis) Hale. I have three siblings; brother, Rhett Hale and two sisters, Brandy (Hale) Claxton and Bree (Hale) Roady.
After seven years of corporate ownership, I purchased the funeral home in April 2005, making it once again, locally owned & operated. I feel very blessed to be surrounded by such a caring & devoted staff, with over 135 years of experience in the funeral business.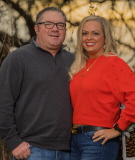 Bethia Tomlinson
Office Manager / Funeral Assistant
Bethia is the office manager of our Davis location and works as a funeral assistant. She is a lifelong resident of Davis and graduated from Davis High School in 1994. Bethia owned & operated Biff's Flowers & Gifts from 1998 until 2010. She joined our staff in February of 2011.
Bethia, the daughter of Paul & Mona Ozbirn, is married to Brandon Tomlinson. They have two sons, Tyler & Mason, who are both very active students of Davis Public Schools. She and her family attend the Midway Hill Baptist Church.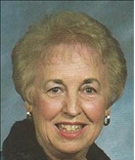 Delma (Hefley) Wilson
Funeral Assistant / Receptionist
Delma works as a funeral assistant. She is one of 12 children born to Jim & Mamie Hefley. She is a 1958 graduate of Davis High School. Delma married hometown boy, Billy O. Wilson in 1960. Together they had one son, Scott and one grandson, Tanner. Delma spent some 20 years working as an office manager and funeral assistant. After Billy O's death, Delma left Pauls Valley and returned home to Davis to enjoy her retirement. She joined our staff in 2006 and has become a tremendous asset to our funeral home. She also works part-time as a receptionist during visitations, as well as, tends to the office during funeral services or in the absence of other office personnel.
Delma is a very caring individual. In her spare time she enjoys reading and helping her family. She is a member of the Dougherty Baptist Church.
Hale's Funeral Home, Sulphur
Carol Dilbeck
Pre-Arrangement Counselor
Carol Dilbeck was born in Sulphur where she has lived most of her life. She was married to Curtis Dilbeck for nearly 51 years before losing him to cancer in 2011. Carol retired from Sulphur Veterans Center and has been working in funeral service for sixteen years as a pre-arrangement counselor.
Carol attended Murray State and Rose State Colleges. Carol is a member of the Central Baptist Church of Sulphur. She enjoy singing gospel music and being with her family which includes three daughters, eight grandchildren and eleven great grandchildren.
Judy Fox
Receptionist
Judy is no stranger to the funeral industry. She and her late husband Jack, owned & operated Fox Funeral Home for some 25+ years. While owning the funeral home, Judy worked beside Jack every day. She knows the ends and outs of the business and more importantly, knows how to care for families in there time of need. After a brief time of retirement, Judy re-joined our staff in 2010. She works part-time as a receptionist during visitations, as well as, tends to the office during funeral services or in the absence of other office personnel.
Judy has two daughters, Laura and Jayna. In her spare time she enjoys reading, but more than anything, shopping.